Facebook has unveiled the new Messenger Rooms which allows you host video chats of up to 50 people, and even those who don't have a Facebook account can still join using a link to the room you created.
Facebook Messenger already had video chat functionality but the number of participants was limited.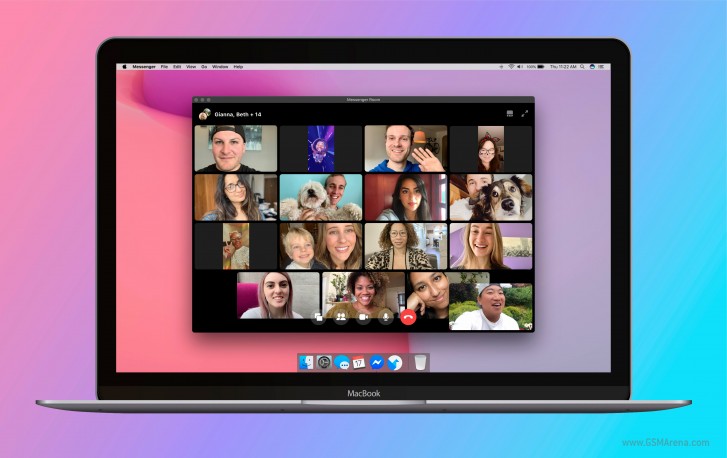 Messenger Rooms has no time limit whatsoever so you can talk however long you want to with up to 50 people.
Joining a Room through the Messenger app, lets you play with AR effects and new features like immersive backgrounds and mood lighting. The creator of a Room chooses who can see and join it, and can easily remove anyone from the call at any time, as well as lock the Room so no one else is allowed to enter. You can leave a room whenever you decide but Rooms created through a Facebook Group are open by default to members of that Group.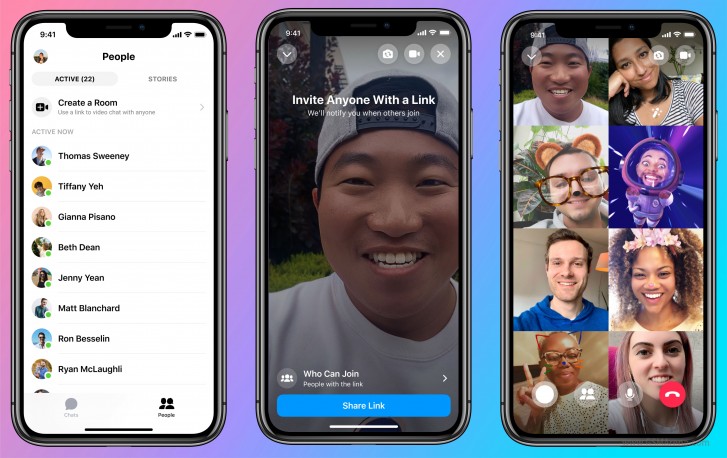 The Rooms feature is not end-to-end encrypted, because such encryption for video calling with large groups of people may have some challenges. Facebook says it's actively working towards this for the future. The content of the Room is encrypted between participants and the Facebook servers, that are "placed in only a handful of countries that have strong rule of law". The company also promises that it doesn't watch or listen to your audio or video calls.
Messenger Rooms is rolling out "in some countries" this week, and will go global in weeks to come.