There were rumors that Facebook is increasing the maximum limit of people allowed to participate in a group audio or video call on WhatsApp. Now we see that that's true.
Right now the limit is 4 but will double to 8 for everyone really soon as reveaaled by the company today. This  functionality has already been seen in WhatsApp's beta version. These calls, whether audio or video, are end-to-end encrypted, so no one else can view or listen to them, not even WhatsApp or Facebook.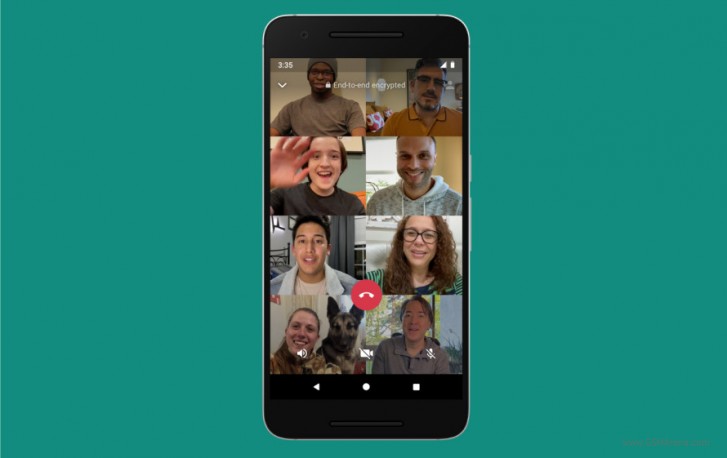 The recently unveiled Messenger Rooms don't come with end-to-end encryption but allows for up to 50 people to be on a call.
Facebook is yet to share a specific launch timeline for the new maximum limit of audio and video call participants for WhatsApp. Some deatails found in beta versions of the app implied that all of the 8 participants would have to use the latest version of the app, once the functionality is launched.